In recent years, MEGMEET is widely trusted by clients at home and abroad with welding machines and has consecutively ranked first in China's robotic welding equipment market for seven years. To see a better MEGMEET and meet clients' higher requirements for welding effects, we concluded the reasons why MEGMEET welding power sources are favored by customers in this article to do the best and helped potential clients to further understand MEGMEET at the same time.
Content:
I. Listed Company is Trustworthy.
II. Professional R&D Team, Advanced Technology.
III. Stable and Reliable Welding Equipment.
IV. Intelligent Welding Cloud Platform System.
V. 24 Hours After-sale Services.



I. Listed Company is Trustworthy


MEGMEET Welding Technology Co., Ltd was a subsidiary company of MEGMEET Group (a large-scale publicly listed company focusing on power electronics and industrial control technology, stock code: 002851.sz). A listed company always has higher and more standardized production requirements, so the product quality is more reliable. The projects of a listed company can get policy inclinations and financial support, and it is easier to get the better achievement.
With the support of MEGMEET Group's resources such as technology, management, and finance, MEGMEET Welding Technology has subsequently launched Ehave series welders, Artsen CM500C series welders, Artsen II series welders, Artsen Plus series welders, Dex DM/PM series welders, and Ehave2 CM series welders, which are favored with high welding quality and performance.



II. Professional R&D Team, Advanced Technology
MEGMEET operates in over 40 countries, employs 5,200+ employees, and has a stable and efficient R&D team with over 1000+ staff. MEGMEET established 9 research institutions in Shenzhen, Zhuzhou, Changsha, Wuhan, Xian, Hangzhou, Taizhou, Germany, and Sweden, and every year invests 10% of the operating revenue in R&D. Rooting in technology innovation, Megemeet has 300+ industrial technology innovations, multiple welding technique patents, and outstanding in the welding equipment market.



III. Stable and Reliable Welding Equipment


Megmeet Welding Technology is aimed to be the first welding machine choice of customers, so we have been committed to providing a stable and reliable welding power supply. As the operating environment of industrial welding is poor, we have done a lot of reliability tests while researching welders, that is, Halt Accelerating Life Destruction Test, EMC Test, Lightning Protection Test, Conductive Dust Test, High and Low-Temperature Impact Test, Salt Spray Test, Water Spray Test, Mechanical Vibration, Multi-angle Free-fall Test. Hence, MEGMEET welding machine remains as solid as a rock despite the weather and sun.
In addition, in order to manufacture more professional welding machines, we are now fully invested in the research and development of gas-shielded welding equipment, so that customers can experience the latest welding processes. Customers can insert a USB into the slot of the welding machine to upgrade the welding system. Hence, it greatly reduced the customer's welder replacement cost.


IV. Intelligent Welding Cloud Platform System
Megmeet Welding Technology launched the "SMARC Welding Information Management System", which deeply integrated industrial Internet technology and welding application technology, and is used in the digital management of welding production. The system provides users with refined welding data monitoring, multidimensional welding data analysis, and full-digital welding production management. Hence, the efficiency and management level of welding production is greatly improved, the welding production cost is reduced, and the welding production quality is enhanced.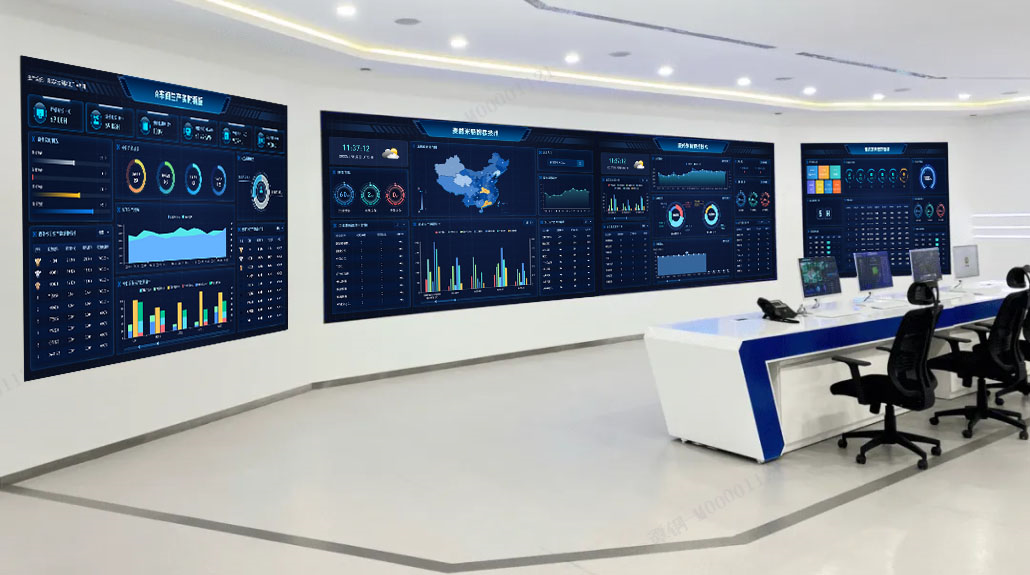 V. 24 Hours After-sale Services
Megmeet is responsible for each welding machine, and the sales team is widely praised by customers. No matter the pre-purchase guidance, or after-sales service, we are committed to doing our best. You can consult the professional manager to know the machine details by clicking: https://www.megmeet-welding.com/en/lxfs/index.aspx. Or you can visit: https://www.megmeet-welding.com/en/xwzx/index.aspx to know the welding industry trends, Megmeet welding machine guide, Welding tips and tricks, welding education, and welding FAQs.


MEGMEET is popular among the welding machine market due to the above 5 reasons. Megmeet keeps reflecting and summing up itself for finding the shortage and making a breakthrough. We firmly believe that only by constant breakthroughs can we provide customers with more cost-effective welding power, help customers surpass peers in welding production, and obtain higher economic benefits.