On 21st Sept, representatives from Chinese welding equipment industry were invited to the global manufacturing base in the city of Zhuzhou, under the accompany of Mr. Lin Qingsen, our G.M., and Mr. He Zhijun, our Product Director. Journalist and editors from Welding Equipment, the magazine of the industry, were also invited. The visit was scheduled after the 2018 Chinese Welding Equipment Industry Summit receiving over 100 managements from the industry.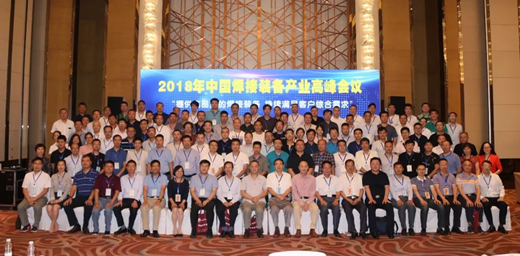 Management from over 100 Chinese suppliers of welding equipment was guided by Mr. Wang Zhiwen and Mr. Hu Hengliang, both are Vice G.M. of Megmeet Electrical (Zhuzhou) Co., Ltd for a tour to our manufacturing facility.



Testing labs for air conditioner and charging piles under the Megmeet Group were opened for visit, alongside with production line for new energy, drive and inverters, telecommunication, SMT and industrial microwave.



The complete testing and manufacturing system from components to finished products has brought further understanding to the whole industry. They were all impressed and amazed by the completed supply chain and management of the Megmeet Group. Regardless of the competition in the market, most visitors expressed their affirmation and recognition, and expectation to new and better welding equipment from Megmeet.