The Product
A ship usually consists of a main hull and a superstructure. The upper deck is the boundary, above the upper deck is the superstructure, and below the upper deck is the main hull. The main hull is made up of welded structures such as the bottom, side, deck, bulkhead, bow, and stern. Most of them are made of carbon steel. The thickness is about 5mm~60mm depending on the location.

The Customer

Jiangsu Yangzijiang Shipbuilding Group Ltd. is a large enterprise group with shipbuilding and offshore as their core business, trade logistics, ship-leasing, and real estate as a supplementary business.
The shipbuilding output of the Group from 2009 was continuously ranked top 5 of the Chinese shipbuilding industry, average output, profit, and tax were ranked at the top in the shipbuilding industry. In 2018, it was ranked 449th among the Top-500 companies in China, and 10th among shipbuilding companies worldwide. The Group was awarded in Singapore as "The Most Transparent Company". Mr. Ren Yuanlin, the chairman of the Board, won the year 2011 Ernst and Young Entrepreneur of China.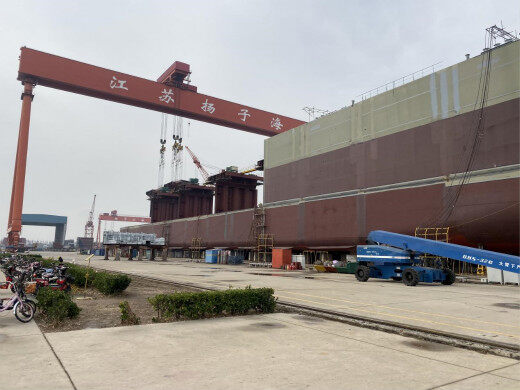 Yangzijiang Ship-building Group Co., Ltd

The Technical Challenge


The bulkhead rib structure of container ships is mainly welded with T-shaped material and ship walls. Plates are not so thick while work distance varies from 50 to 100 meters. Working conditions were hard with major technical challenges.
1. Voltage drops significantly with interference as the interconnection cables are 50-100 meters. The welding arc became unsterilized and affects the quality.
2. Current ranges from 160A to 200A with vertical up positions. Welders were facing difficulties with maintaining stable arc and consistency in finishing.
3. Welding defects of incomplete fusion occur often at the ignition phase. Rework costs stayed high.
4. The environment was harsh and severe. Welding machines were frequently damaged.
Welders were not able to adjust parameters precisely because wire feeders did not support voltage or current display while they are distant from the power source. Welding quality was hard to be maintained.
Complicated Welding Situation
MEGMEET Equipment and Solutions
Artsen CM500 C was recommended. It was a fully digital-control CO2/MIG/MAG welder specially designed for shipbuilding, offshore & marine engineering, and steel construction industries. It was featured with the following capabilities.
1. High ingress protection to the work environment of vibration, collision, moisture, and salty air.
2. Pioneering carrier-wave technology for two-way communication and ensuring stabilized output parameters with interconnection cable up to 100m.
3. Duty cycle of 100% for 500A output at 40°C.
4. Full digital control with process software and expert database ensures stable welding performance with an amperage scope as low as 70 amp.
5. High success rate of arc ignition and high quality of starting arc with parameters open for adjustment.
6. Wire-feeder supports display and adjustment of parameters, making precise control and change of welding conditions fast and manageable.
As an inverter power source, saving power significantly more than conventional welding equipment.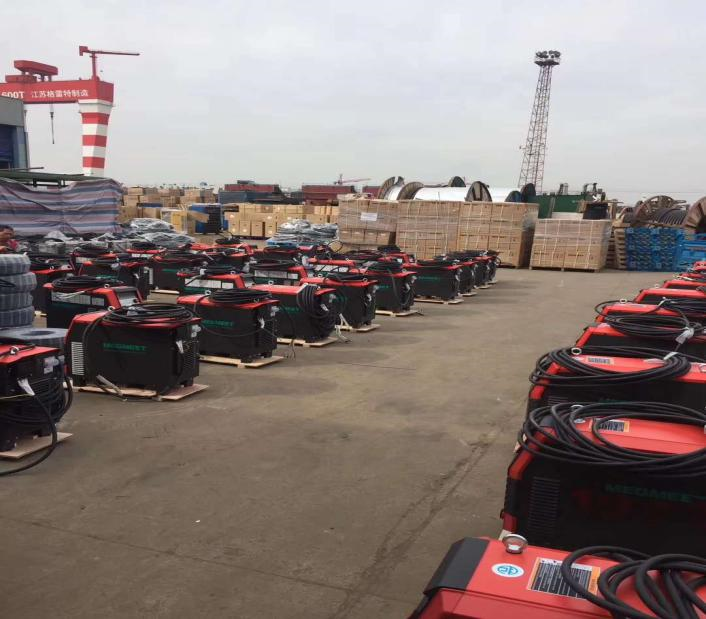 Uninstalled Megmeet Welding Machine


Comparison of Welding Result


After installation, Artsen CM500 C has shown huge advantages.
1. Saving 27% electrical power compared with conventional machines.
2. Failure rate of welding machines has largely dropped. The number of repairs decreased by 50%.
3. Welding quality with low amperage and long inter-connection cable got stabilized, along with the convenience of a fully functional wire feeder. Rework manhours dropped by 15%.
Welding defects at the ignition phase have been resolved.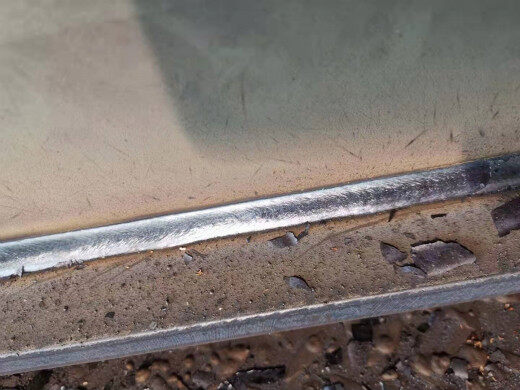 Welding Result - FCAW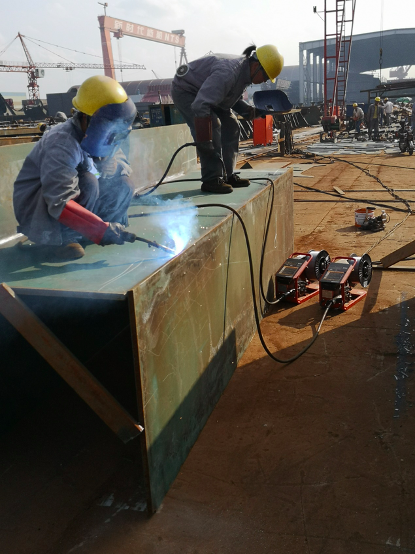 Artsen CM500 C with Extra-long Interconnection Cables

The Application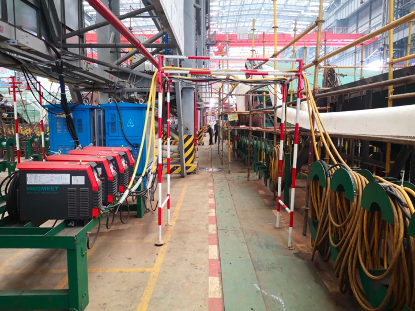 Artsen CM500 C Welding Machine