The Product
Sea shipping container. It is widely used in logistics thru sea shipment and inland transportation. It's widely demanded worldwide.
1)Material: mild steel. Steel shipping containers have high weldability, strong structure, and high performance in water-proof and low costs. Besides steel, aluminum and fiber-reinforced glass are also used to construct shipping containers for special purposes.
2)Power source supported 2 shifts production. Continuous working has reached as long as 22 hours. Consistency and reliability are both ensured.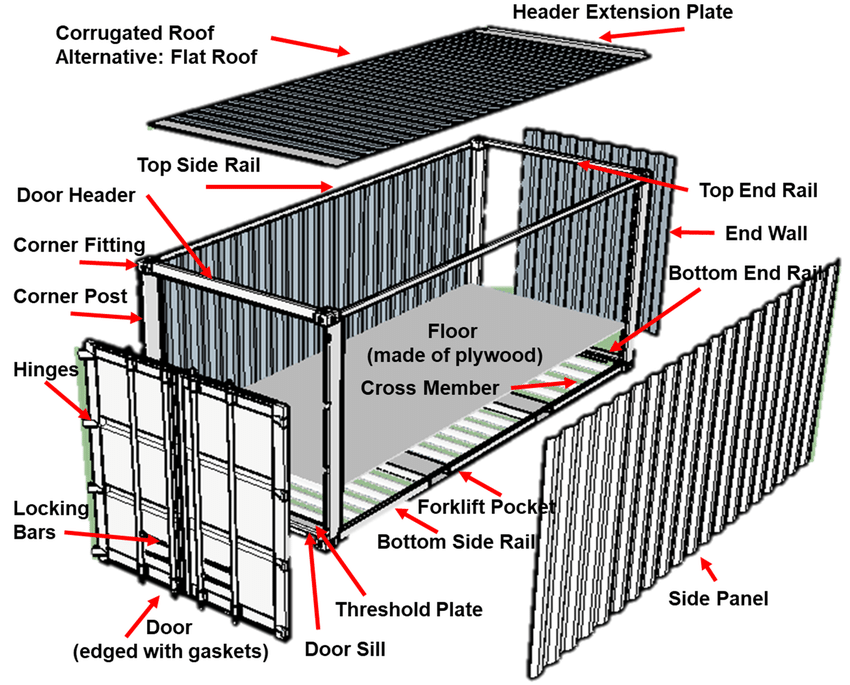 Structure of Sea Shipping Containers

The Customer
The FUWA Group was founded in 1997. It has developed and become a leading manufacturer of exiles and chassis components for commercial vehicles like trucks, trailers, and engineering vehicles. FUWA has penetrated into China and Asian markets with FUWA, into the European market with VALX, into the North American market with AXN, and into the Australian market with K-Hitch products. Products of FUWA include axles for various heavy-duty vehicles, shipping containers, chassis systems, components, etc.
FUWA Group
The Technical Challenge



The material of the side panel of containers is an electro-galvanized sheet of 2mm. Automatic welding systems are common to ensure efficiency. The galvanized layer is good for rust protection but has brought welding challenges, such as destabilized welding arc, poor welding results, and high welding spatter. FUWA expected the new welding solution to bring stabilized arc, low spatter, and high quality in the starting-arc section and crater. Weld reinforcement was requested to be within 0.5mm and the weld width.
MEGMEET Equipment and Solutions
Artsen II PM500 F was recommended to weld with MAG process with the automatic welding system. Artsen II PM500 F adapts fully digital-control technology with the capability of full position welding of mild steel with DC MAG or Pulse MAG process.
1)Fully digital control to reach precise control of droplet transfer. Performance with galvanized steel is optimum with stabilized arc and low spatter.
2)The upgraded process ensures better arc centralization, deeper penetration, higher welding speed, and lower heat input. It's highly suitable for sheet metal.
3)Parameters of starting-arc and crater-arc are able to be adjusted independently to ensure better welding quality.
4)Wire-feeder is equipped with a high-performance motor, coded wheel, feedback mechanism, and four-roller structure. Precise and stable wire-feeding is ensured for high-quality welding.
5)Available for both analog and digital communication. Highly convenient to be connected with robots and automatic welding systems.
6)Superb in reliability and consistency of welding parameters. Welding quality with massive quality and a long time span has been ensured.
7)Welding current 145A-150A; voltage 17.5-18V. Wire diameter 1.2, solid wire. A mixed gas of 80% Argon and 20% of CO2, flow speed at 8-10L/min. Stick-out length of 12mm. Welding speed of 1000 mm/min.


MEGMEET Artsen Products on site
Comparison of Welding Result
Artsen II PM500 F was equipped with an automatic welding system with 2 torches working in synchrony.
1)Welding result, penetration, and reinforcement reached QC criteria. Welding spatter is greatly decreased.
2)Welding speed has reached 1000mm/min for each torch. Efficiency went up by 25%. The total production efficiency increased by 2.5 times.
3)Power source supported 2 shifts production. Continuous working has reached as long as 22 hours. Consistency and reliability are both ensured.

Welding Results - the Roof
The Application


MEGMEET Artsen Products on site